Attended a restaurant in Carnoustie angus, rats entering the building via a broken man hole system(Rats are living in the soil above the manhole and creating burrows along the course of the sewers. and entering the restaurant threw the sewage waste pipe. Man, hole rebuilt to building standard and anti-rodent rat! "flap", one way valve installed to restrict entry into the restaurants sewer system and pipe work.
Traps set inside the premises after building work on sewer complete to prove if proofing work on sewer was successful and three follow up visits internally to prove no rodents are gaining access to premises.
This is proper pest control and apart of integrated pest management.
Contact us to find out more about pest prevention and maintenance contracts.
DD1, DD2, DD3, DD4, DD5, DD6, DD7, DD8, DD9, DD10, DD11.
Find a Global Pest Control Technician Near you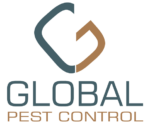 DD1, DD2, DD3, DD4, DD5, DD6, DD7, DD8, DD9, DD10, DD11.
Find a Global Pest Control Technician Near you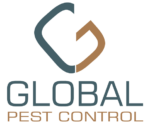 Insect, Rodent and Bird pest control services in Dundee