Five Signs of Mice in your attic "Wee jemmy"
Rodent holes, in the attic space(Insulation) you  can often see signs of  infestation,  look for small entry holes rounded in shape  in the insulation. the size of hole's vary but roughly  about 2″ diameter  (Pictures below at the end of the page)
Droppings, Mice droppings are black in colour, a easy way to determine between mice and rat droppings is an old saying. "Mice, Rice, Rats, Rasins" This is in reference to the size of the droppings. If you place mice droppings in between your fingers and roll them they should not break up or crumble. Bat droppings are very similar to mice droppings and crumble under pressure due to the insects they have eaten being left over in there droppings.
Noise's, Mice are often more noticeable at night when you are lying in bed. The house is silent, and then the scurrying/scratching starts. you will mostly hear them moving under   the attic insulation on top of the plaster board above your head or digging out there nest. This is also inline with mice being nocturnal animals.
Smells, Large infestation of rodents carry with them a deep musky smell, The possibility of dead rodents in the attic space can also cause bad odours to occur. The possibility of blue bottles is also a sign to look for.
Destruction of property, mice incisors never stop growing they have one set of teeth and there for they need to gnaw on materials to shave them down and keep them a reasonable size. Signs to look for are pipe insulation chewed, cardboard storage boxes, plastic bags to name a few things in your attic space.
Pest control services available in Dundee, Angus, Fife, Edinburgh, Central belt, Aberdeen. For any more information or querys regarding  mice in your home phone one of or technicians for some free advice.
DD1, DD2, DD3, DD4, DD5, DD6, DD7, DD8, DD9, DD10, DD11.
Find a Global Pest Control Technician Near you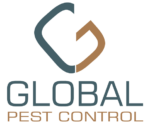 Insect, Rodent and Bird pest control services in Dundee