Ants are hardworking insects and they are always busy searching for food and collecting food. Therefore, when you have them at home, they certainly are after your food. Oftentimes, they would also build their homes in or near your place since they have easy food access.
If you have a problem with ants don't hesitate to contact us, we can have a local expert technician monitor, control and exclude the ants for a prompt and effective solution.
Keep lids on tight and product of the side of your jars or you might get a visit. Jar of honey being enjoyed by "lasius niger" The black garden ant. If you have ants in your home 9/10 you can follow them back to a food source. Remove the food source and that is a good start.
We provide fast, simple and cost-effective pest solution for all kinds commercial properties including hotels, offices, restaurants, and more. With over 20 years of experience, our team of pest control experts know exactly what to do to remove ants and keep your property ant free & your business running smoothly.
Ant pest control services offer in Dundee, Angus, Fife, Edinburgh, Stirling
DD1, DD2, DD3, DD4, DD5, DD6, DD7, DD8, DD9, DD10, DD11.
Find a Global Pest Control Technician Near you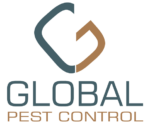 Insect, Rodent and Bird pest control services in Dundee